About Neall Pogue
Assistant Professor of Instruction, the Department of Interdisciplinary Studies at the University of Texas at Dallas.
Classes:
Environmental Studies (ISIS 3334)
Faith and Politics (AMS 2390)
American Popular Culture (AMS 2300)
The Nature of Intellectual Inquiry (BIS 3320)
My research, which was recently published as a monograph by Cornell University Press in April of 2022, is titled
The Nature of the Religious Right: The Struggle Between Conservative Evangelicals and the Environmental Movement
. This book is an intellectual history that offers the first historical account delineating how politically motivated white conservative evangelicals who make up the religious right ultimately learned to oppose environmental protection efforts including climate change over the last fifty years.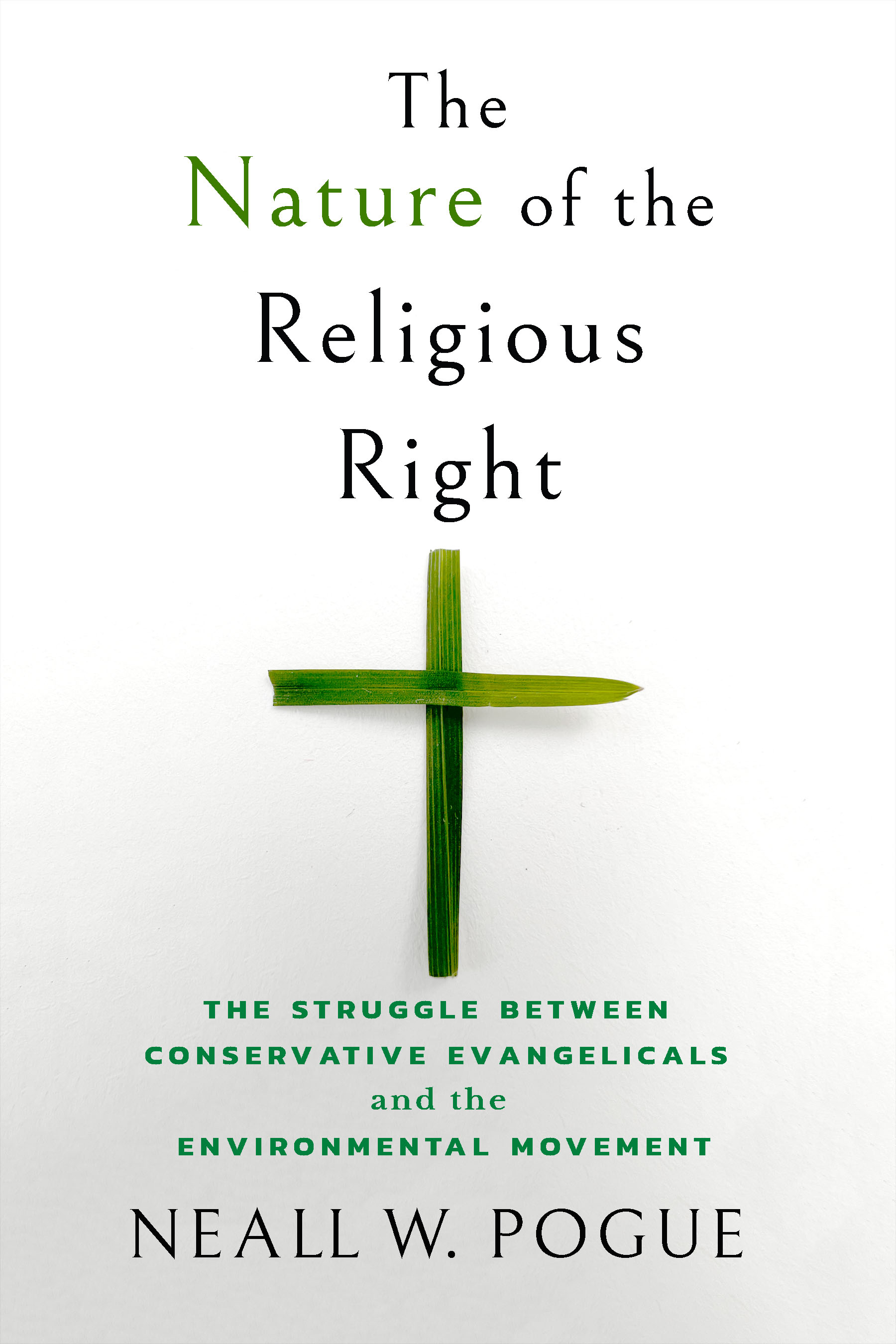 Stellar. Pogue draws on an impressive range of archival and secondary sources to advance a highly nuanced and provocative argument about the transformation of evangelical/fundamentalist beliefs about environment and earth care between the early 1970s and present day."


Darren Dochuk, University of Notre Dame, author of Anointed with Oil
Pogue offers a convincing story about changes over time in evangelical environmental thought—one that many historians will find quite surprising. Given its valuable contributions to the field, this book is destined to make a splash."


Heath W. Carter, Princeton Theological Seminary, author of Union Made
Pogue explores conservative evangelicals' shift toward anti-environmentalism over the past half-century, superbly demonstrating the complexity of this too-often stereotyped movement. Written in highly accessible prose, The Nature of the Religious Right vastly improves our understanding of this movement's environmental legacy."


Robin Veldman, Texas A&M University, author of The Gospel of Climate Skepticism